Privileged America complains on its endless coronavirus spring break – U.S. News – Haaretz.com –
posted 03/29/20
Haaretz is a left-wing site out of Israel which hates Trump, Republicans and Fox News even more so than a lot of our left-wing individuals and News Organizations do. They do produce some "News" worth knowing about so I keep an eye on what they say and I have to agree with this opinion piece's headline if not a great deal of the article.
Below you will find a list of articles broken down into several categories, which are actually interchangeable in many regards, which shows how badly we as Americans are dealing with this pandemic. All but some background articles are just some of the articles and reports I've seen in
TWO

days – just

TWO

days – and I could probably find a lot more without even trying. Pretty pathetic actually.
I was at a local grocery store this morning picking up some routine medications for my wife and put a few items into my cart and was in the line to check out – short line and the store had almost restocked on all store brand items. The gentleman behind me started talking about how "today's generation" never had to deal with something like this before and were failing miserably.
We were close to the same age and had dealt, in our youths, with polio and smallpox vaccines, measles and German Measles (which my mother had while pregnant with my youngest sister who was born with birth defects associated with German Measles) and all of the other diseases and historical events in years gone by. We weren't panic buying or anything and were surviving nicely and following the rules – which really aren't
THAT

bad. There were still some people buying large quantities of articles indictive of "panic buying" but they were younger than us.
I tend to look at things based on my background as a retired Navy Hospital Corpsman and as a former Baltimore Police Officer. The medical side led me to post on January 4th that this was coming – and I was right. Now the Law Enforcement side is telling me that the social turmoil and out-right lawlessness is coming and that everyone should be ready for some social breakdown.  Add the fact that the politicians and media are still playing political games and that just reinforces the belief.
BACKGROUND
The Coronavirus Response is Straining an Already Depleted Public Health System – Route Fifty –

posted 03/16/20
Pandemic Provides Defining Moment for Government Leaders –

posted 03/16/20
FRAUD/CRIME
SC man lied about positive coronavirus test to get paid vacation: sheriff | Fox News –

posted 03/21/20
Armed vigilantes in Maine chop down tree, block driveway to force neighbor to self-quarantine amid coronavirus pandemic | Fox News –

posted 03/29/20
Drivers funneled through roadblock by police impostors during COVID-19 Pandemic | FOX31 Denver – Colorado –

posted 03/30/20
More burglaries reported in west Erie – News – GoErie.com – Erie, PA –

posted 03/31/20
GOVENMENT RESPONSE
Florida begins coronavirus checkpoints, threatens jail time for out-of-state travelers who don't self-quarantine | Fox News –

posted 03/29/20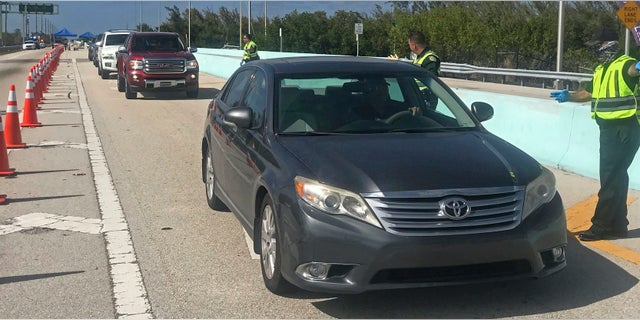 In this photo provided by the Florida Keys News Bureau, Monroe County Sheriff's Office Col. Lou Caputo, right, directs a driver wanting to continue down the Florida Keys Overseas Highway near Key Largo, Fla. Saturday, March 28, 2020. The Keys have been temporarily closed to visitors since March 22, because of the coronavirus crisis. Keys officials decided to established the checkpoint Friday, March 27, to further lessen the threat of virus transmission to people in the subtropical island chain. (Andy Newman/Florida Keys News Bureau via AP)
Mayors to Governors: Toughen Up! – Route Fifty – posted  03/30/20
A North Carolina county is using checkpoints to block visitors a – Erie News Now | WICU and WSEE in Erie, PA –

posted 03/30/20
Coronavirus Latest: Delaware Gov. John Carney Orders Out-Of-State Travelers To Self-Quarantine For 14 Days – CBS Baltimore –

posted 03/30/20
N.Y. Gov. Andrew Cuomo threatens to sue R.I. – News – providencejournal.com – Providence, RI –

posted 0330/20
Coronavirus Texas: Gov. Greg Abbott expands quarantine order to include all Louisiana travelers | abc13.com –

posted 03/30/20
SOCIAL DISTANCE FAILURES  (Some are actual crimes)
UW students test positive for COVID-19 after spring break trip –

posted 03/27/20
Maryland State Police: Local, State Officers Respond To Hundreds Of Calls Reporting Large Gatherings – CBS Baltimore –

posted 03/30/20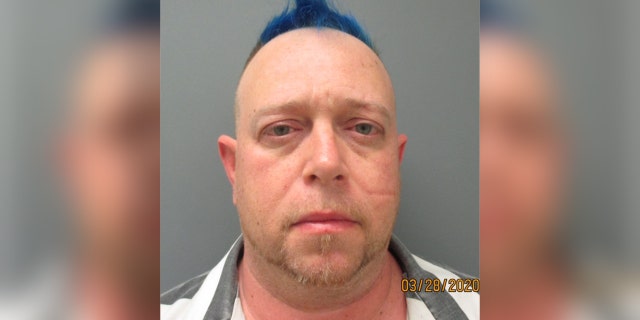 Myers was charged with violating the governor's emergency order regarding the COVID-19 outbreak.
Large Crowds Gathers For Illegal Oakland Sideshows In Violation Of Shelter-In-Place Order – CBS San Francisco – posted 03/30/20
Jarring photo shows difference between open and closed Florida beach amid coronavirus pandemic | WFLA – posted 03/30/20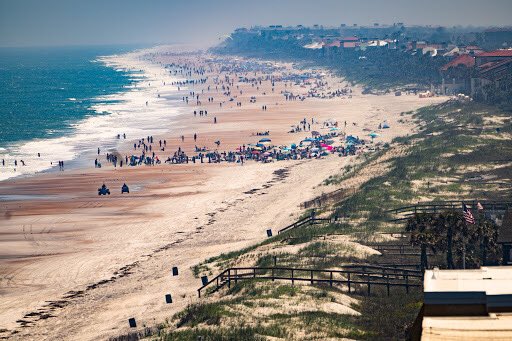 A Mount Vernon choir went ahead with rehearsal. Now dozens have coronavirus and 2 are dead. | The Seattle Times – posted 03/30/20
Tampa pastor arrested for holding church services despite 'safer at home' order – posted 03/30/20
Police break up 47-person 'corona party' at New Jersey apartment, charge renter – posted 03/30/20
Since writing the above yesterday a number of things have changed – mainly that they now expect the U.S. might suffer from between 100,000 and 240,000 deaths if people don't follow some basic rules.  Of course,  they said this Sunday on the talk shows, but since it was formally announced on Tuesday, the Media is going crazy and playing even more politics. No such thing as "togetherness" when politics are concerned.
What we have been seeing since the above is the "Religious" Community (Evangelical or Pentacostal mainly) rebelling against the Stay At Home orders. I guess they feel their"God" will protect them from the Coronavirsus, but how many times has that been invoked throughout history and people still died. They are also stressing their First Amendment Right of Freedom of Religion, – which ought to set off some very stirring court cases.
Church Stays Open Despite Orders From County Officials – Erie News Now | WICU and WSEE in Erie, PA – posted 04/01/20
Baltimore pastor plans to defy Gov. Hogan's ban on gatherings | WBFF – posted 04/01/20
Just a few of the many articles along this line.
And then there will be the challenges presented by the "Nut Cases" and Conspiracy theorists out there. I'm not going to dwell to much on this category except for extreme cases.
Officials: Engineer deliberately ran train off tracks in attempt to smash the USNS Mercy – ABC13 Houston – posted 04/01/20
The next few months are going to be interesting and I am very glad that I do not live in a major city or are used to the lifestyle associated with living in a major city. People here in the U.S. tend to think of themselves as undestructable – and it's not just younger adults – and there will be some major unrest in the near future. Today there is little or no concept or idea of what "Public Health" is and what it is supposed to do. The"Needs of the Many out-waying the Needs of the Few" is only in movies now.